Travel News [01/26/21]: How the Biden Administration is Changing Travel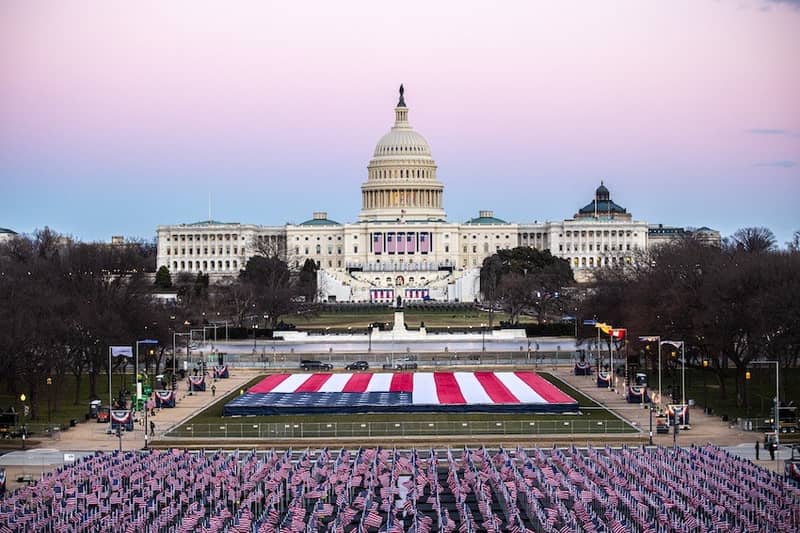 Wow! Last week was a BIG week in the U.S!
The 46th President and Vice President were sworn in on the steps of the U.S. Capitol in Washington, DC and Vice President Kamala Harris made U.S. history 3 TIMES as the 1st female VP, the 1st black VP, and the 1st South Asian VP,
On his first day in office, the President got right to work and signed several Executive Orders, two of which directly relate to travel in the near future. Here's what you need to know…
📝 PRESIDENTIAL EXECUTIVE ORDERS
New U.S. Mask Mandate 😷 – The new order applies to U.S. interstate travelers at airports and on airplanes, trains, ferries, intercity buses, and public transportation. It isn't clear when this new mandate will be in effect and how it will be enforced. Flight attendants, in particular, are happy about this Executive Order as many of them have had to deal with uncooperative, belligerent passengers who've refused to wear masks on their flights. Some flight attendants have even been physically assaulted by them. To date, airlines have banned over 1,000 people for non-compliance.
New Requirement for International Travelers Entering the U.S. ✈️ – Effective January 26th, all international travelers flying into the United States (including returning U.S. citizens) will have to show proof of a negative COVID-19 test prior to boarding their flight AND self-quarantine or self-isolate upon arrival (7-day quarantine with a negative COVID-19 test or 14-day quarantine without a COVID-19 test).Note: While this new rule is intended to help stop new coronavirus cases from coming into the country, a mandatory quarantine requirement for international travelers may prove difficult to enforce—and unnecessary in light of required testing and the many other protections now in place. I'll keep you posted as this develops.
President Biden is also expected to reimpose bans on travelers from Brazil, Ireland, the UK, much of Europe, and South Africa to slow the spread of new strains of the coronavirus.
I'll share more travel news soon, but for now, these are the changes you need to know about.